The most important deciding factors for choosing the best home security cameras:
Thinking of a security step-up for your home? Here is a comprehensive step by step guide to choosing the best security cameras for your home, both indoor and outdoor.
Choose Your Camera Type – Depending on if you want a camera for inside your home or outside, there are options of a wireless indoor security camera or robust weatherproof outdoor security camera, a video doorbell or even a floodlight camera.
A video doorbell camera can be easily powered by your doorbell wiring and is pretty good for monitoring the front and the back door for visitors. But, if you plan to monitor other outside areas of your property, then considering a weatherproof wireless security camera might be a good option. If you intend to monitor an outdoor area that already has an existing floodlight, you can consider replacing it with a floodlight camera.
Power Source – The best source of power for your wireless security cameras may be a battery placed right inside the camera which will offer the most flexibility. You may need to charge the battery once or twice a week by connecting it to a nearby power plug depending on the usage of the camera. Wired cameras and doorbell types overcome the recharging problem but may need a professional installer and has limited placement options.
Compare Cloud Storage Plans – It might be wise to consider the free cloud storage plan which comes along with your wireless security camera. Manufacturers would want to tie you down with cloud storage subscriptions for using the cloud storage server without which you may have no idea if someone tried to break into your premises.
Consider Your Privacy – While most cameras provide peace of mind where you can watch what's going inside your home from your smartphone, it may also be possible for someone else to take a peek. Even the manufacturer can have access so, it is always advised that you do not use the cheap versions and also remember to change the default credentials & password for access. Try to use a difficult to guess password. Most reliable camera manufacturers provide 2 factor authentication to prevent the security cameras from being hacked.
Know How Home Security Cameras Work?
Security cameras have changed quite a lot since the past decade. They have become more affordable, come in wireless versions that can be easily connected online and can help you monitor your home from anywhere in the world using the internet.
A home security or a surveillance camera is a device that records video footage of your property which can be conveniently viewed using smart devices such as a smartphone, a tab or a computer. Any motion inside your home can be recorded and live streamed on your smart device 24/7. These generally come with storage options such as an SD card or cloud storage subscriptions.
Types of Cameras: Wireless or Wired, Video Doorbells, Floodlight Cameras
Security cameras generally work with 2 profiles:
Wireless or Wired. A wireless security camera works with a Wi-Fi and the video can be streamed on your smart device from a cloud storage server connected by the device manufacturer. This is the reason of them being called "Smart Security Cameras". They come in varieties which can either be powered by a power source or batteries. Advanced algorithms with AI/ML driven technologies are making cameras even smarter. Wired security cameras, apart from some exceptions, are traditional cameras which need to be connected with cables to a local storage device. They do not run on Wi-Fi but can be connected to the Ethernet to view the footage remotely.
Video Doorbells: They are security cameras which are built into a doorbell. They can either be a wireless or a wired type. A wireless type will need a battery power source but can be placed even if you don't have a wire connection to your main door. The cams can send alerts to your smart device when someone is at your door and can even be used to answer the doorbell when you are not at your home. A wired type utilizes the existing wiring of your doorbell and does not require a battery. Both wireless and wired cams have a two way communication between the visitor and the owner. They record video footage which may be motion activated or when someone presses the doorbell. While some cams can store videos locally but most come with a cloud storage subscription which enables you to access the videos from anywhere in the world.
Floodlight Cameras: These cameras are combined with a super bright LED flood lamps to capture high resolution images or videos while scaring off the unwanted trespassers at the same time. These are designed to replace the existing setup of the floodlight and won't require an additional wiring to power the camera. A particular floodlight camera comes with weatherproof properties, sirens and a 2 way audio mode. The video can be stored either on a local storage device or a cloud storage. You will still need to check the Wi-Fi network available to your outdoor floodlight cam or get a professional installer for the wiring.
The difference between indoor and outdoor home security cameras?
Indoor Home Security cameras are more preferred to be wireless. Wireless cameras can be installed almost anywhere in a home location, can be easily connected to the Wi-Fi and help in smart monitoring with push notifications to your smart device whenever a motion is detected. They can also be placed in kid's room and can act as a baby monitor to detect a baby's motion and send alerts and video footage whenever you need to check in.
Outdoor Security cameras on the other hand need to be robust, weather proof and are more preferred to be installed with secure wiring by a professional. Since the footage can be critical and a life saver if detected timely, it can be connected to a local police station and come from a reliable manufacturer with a professional cloud storage and monitoring system. An outdoor security & surveillance system usually consists of multiple cameras which work in sync and connected to a doorbell and maybe a few floodlight cameras. Depending on the vastness of your property, you can always consult a professional to advice you about the best places to install a surveillance system, In case you have a small home with just 1 or 2 door entrances, you can also go for wireless weatherproof versions which are easy to install and monitor.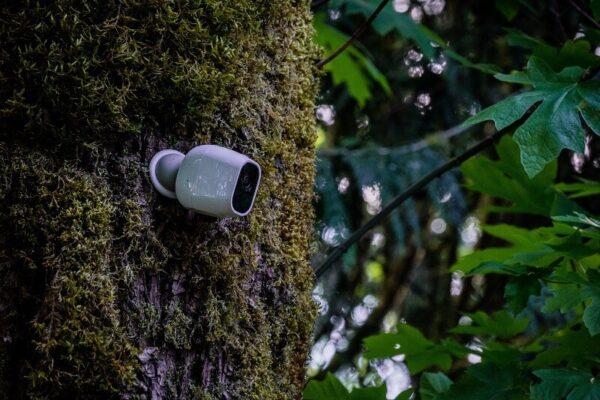 How large an area do you want to cover?
Depending on what kind of area do you want to cover in the home surveillance, you need to pick how you want your home security system to be functioning. Here's a small questionnaire you can fill out in order to know your needs.
Do you want a secure wired system or a wireless and more convenient system would work on your property.
 Do you want to install the security cameras inside your home or in the outdoors?
How large is the area which you want to cover?
Do you want surveillance of all of your property or few crucial areas?
How do you want your home to be monitored? Would it be self or through a professional monitoring firm
Where do you need to store your camera footage.
Either you can figure that out by yourself and install cameras in specific areas by DIYing. But, if you do have a large area to cover, we would always recommend consulting a professional installer for the upgrade.
What are the lightning conditions?
Home Security cameras today generally have a built in night vision meaning they can record high resolution videos even in the dark. Inside your home, the wireless security camera can record HD videos day and night. They can easily detect motion and sound at night as well since we generally put off all the lights during night before going to bed.
For outdoors, as mention earlier, floodlight cameras can help prevent trespassers and shoo them off your property by automatically illuminating the floodlight, capturing HD videos and sending alerts to your smart device or inform the nearby connected policing substation.
What resolution do you want?
Gone are the days when we used to struggle to watch high quality footage of any mishaps which might have occurred in the periphery of our home with some very expensive camera equipment connected to a TV screen placed inside our homes or offices by an expensive installation service provider. Today most of the cameras come in Standard Definition 720p, High Definition 1080p and 4K video capture technology and can be streamed live from your smartphone anywhere in the world. Thanks to the technology being affordable, we do not have to worry for miniscule details about intruders and sharing it with a local police substation.
Do You Need Motion and Sound Detection?
Motion detection is a very useful feature and most modern cameras today, wireless or wired, come with some level of motion sensitivity. As soon as motion is detected, an alert is issued on a connected smart device. Sounds can also be captured parallel to the video recording by the surveillance camera.
Sound Detection is generally a feature which is generally limited to baby monitors or cameras curated to customized specifications.
How Much Should You Spend on a Home Security Camera System?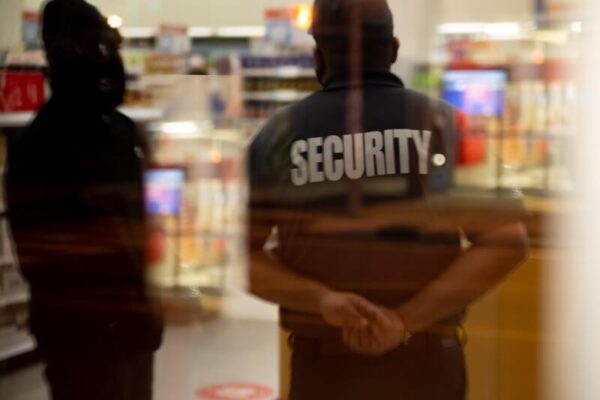 It totally depends on your need about what you like to spend on the security features of your home, but there are essentially few factors to consider when you are planning to go all in with the home security system.
Equipment Cost – If you are seriously concerned about the security of your premises and would like a professional installation, the equipment cost can go pretty high. A few cameras here and there connected through the Wi-Fi network won't give a dent on your pocket. Always remember that there are few other cost involved after you buy the equipment.
Storage & Monitoring Cost – A lot of companies today provide cloud storage facilities along with the equipment, but, this comes at an attached cost. Companies provide few hours of cloud storage for free but then you end up paying for the additional storage options. An SD card, if offered built into the equipment would be a beneficial thing but it totally depends on your need.
Some companies also ask the customers to pay for the monitoring costs if they want a professional monitoring service attached to the device. It is good to study thoroughly and realize what exactly you would want for your home security.
Installation Cost – DIY cameras generally do not involve any installation cost but if you go for a professional installation, it might cost you nominally depending on the brand and the company's installation procedures.
Maintenance Cost– The maintenance cost involved with a good quality camera might be to the minimum since it does not involve any wear and tear. Most cameras come with rechargeable batteries today which hardly require any maintenance.
Top Bestselling Brands of Home Security Cameras in India selling on Amazon:
Mi
TP Link
Realme
Ezviz
Qubo
CP Plus
Imou
Hikvision
SR Vision
Conbre
Top Bestselling Home Security Cameras Worldwide on Amazon.com:
Wyze
Ring
Arlo
YI
Google Nest
Eufy
Swann
Blink
Reolink
Blurams
Also Questions Answered:
How Do Home Security Cameras Store Video?
Do you want to scale up in future?
What Else Do Outdoor Security Cameras Work With?