As a smart homeowner, you probably see your home as not only a place to do life, but also as one of the best ways to build wealth through home equity. Your property's worth increases thanks to the magic of home appreciation. A  recent shows that sellers sold their homes for a median of 29% more than they purchased it!
Unfortunately, it's hard to predict a home's exact rate of appreciation since that's based on things that are always changing, like: how many buyers are looking for homes, how many homes are available, and inflation. An average buyer expects the home to last at least 15 years but survey shows that the median of owning the present home for home owners is approx. 9 years.
Here are a few factors which add up the most to your property's value:
1. Add Beauty
The first thing you can do to increase home value is to make your home more attractive—literally. While making your home more beautiful is definitely a great selling point for future buyers, you'll also get to enjoy living in a prettier home yourself.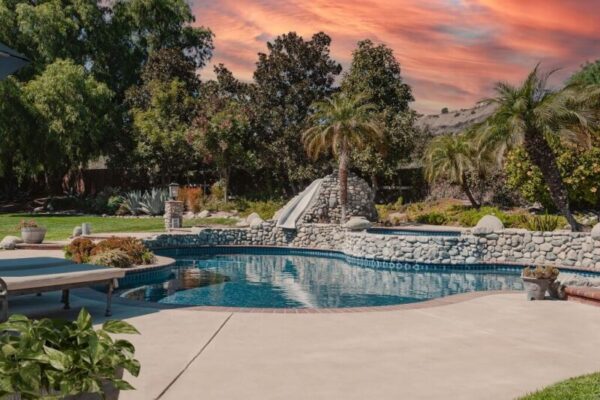 A survey conducted shows that 22% of sellers' agents said that making a home prettier increased the value offered by buyers 1–5% compared to similar homes. And 17% said it increased value by 6–10%.
You'll personally enjoy the changes you make to your home, even if they don't bump up home value—that's still a win. But, if you do decide to spruce up the place, which room should you remodel? Here are the most common rooms homeowners recently staged.
Kitchens and bathrooms are widely regarded as the rooms in a house that make the strongest impression on home buyers. They're also the fastest parts of your interior to become dated as appliances, finishes, and other decor fall out of style.
This makes kitchen and bathroom upgrades an excellent place to spend your money. Bathrooms in particular are an excellent options for upgrades and renovations, financially speaking—especially if you're adding a new bathroom or expanding from a half-bath to a full.
 Another value addition factor is remodeling the exterior of your home.
2. Add More Space
Bigger homes tend to sell for more money. Homes are valued and priced by the livable square feet they contain, and the more livable square feet, the better. As a result, adding a bathroom, a great room or another needed space to a home can increase function and add value. So adding square feet can add real value!
Consider knocking out some walls and open up space to make the place feel bigger. Use a minimalist look to spruce up the place. De-cluttering the place would look the space bigger and avoid distraction to the next home buyer. The aesthetic is mainly about an open and clean space that is equal parts comfortable and modern. In addition to looking good, minimalist home styling ensures that you make a good first impression on potential buyers.
Some people are better at mentally constructing images than others are. You need to assume all of your potential buyers are not expert in visualization and find it difficult to imagine themselves living in your home if the interiors are too loud or have an exaggerated theme. However, a minimalist design makes it so that anyone can picture your space with their belongings and their own design preferences in place. Without your furniture and decor adding to the visual noise, the interior space becomes a blank canvas that can be visualized as an ideal home by an interested and aspiring homeowner.
3. Add Energy Efficiency
Adding energy efficiency to make your home green can be one of the most exciting ways to increase home value. Today's buyers are more focused on energy efficiency in homes which can reduce a lot of maintenance costs while contributing to the environment.
So which energy efficiencies should you focus on to build home value? Well, recent home buyers found these environmentally friendly features to be most important.
4. Add Updated Systems and Appliances
Easing a buyer's mind about home maintenance issues is another way to present your home as more valuable. How to do that?
Make sure all the systems and appliances in your home are up to date and fully functional.
Take a look around the house. If the air conditioner keeps making a clanking sound, solve it. If a plumbing line is leaking, fix it. If the water heater is older than dirt, get a new one. If the roof has seen better days, get it replaced.
Giving your home an updated look can increase your property's value by almost 27%. You are more likely to get a better price on your property and would be an added preference to all interested home buyers.
5. Make it Smarter
Home buyers are getting more interested in buying homes that come with embedded technology. In fact, a recent survey found out which smart home products home buyers most preferred to have preinstalled if they were to buy a home in the near future
Safety-enhancing gadgets top the list of "smart" technologies buyers want in their new homes, according to a recent survey. These safe and smart devices include thermostats, fire detectors, carbon monoxide detectors, security cameras, door locks and lighting.
Many buyers check on some additional important feature while buying or renting out an apartment or a home
With the installation of smart devices, one can increase a property's value by around 5%. A smart home shows more appeal to home buyers because of the advanced features they offer. These features can result in better productivity, convenience, security, safety, and a higher quality of life.
6. Spruce it up with fresh paint
A fresh paint is like magic, and it instantly enhances the inside or outside of your home. A fresh coat of paint can make even dated exteriors and interiors look fresh and new, and it's not that expensive, either.
7. Give your kitchen an updated look
Many buyers zero in on the kitchen as the central feature of a home. A woman is instantly charmed by an attractive kitchen and that is half the job done. So, if yours is outdated, it can ultimately affect how much you garner from a sale. Likewise, if you aren't able to utilize your kitchen fully due to layout, space or other concerns, you won't be maximizing the space.
If updating your entire kitchen is too big of an undertaking, a minor remodel could still have an impact on your home's value — think coordinating appliances and installing modern hardware on your cabinets. A remodel like this might entail refacing the cabinets and countertops, repainting and installing a new sink.
8. Work on the curb appeal
Improving curb appeal is a big step you can take to boost your home's marketability. In fact, curb appeal can account for as much as 17 percent of a home's value.
A few ways to improve the curb appeal of your home can be:
Consider replacing old hardware at the main entrance
Install window boxes
Create perfect symmetry
Dress up your porch with seating
Install attractive outdoor lighting
Create a small garden or with lush plants
Add outdoor art
Upgrade railings
Tile your doorstep
Dress up the driveway.
Build a walkway
An overall landscape upgrade can go a long way
These small cost effective steps can help improve the curb appeal of your home drastically. Whether you plan to sell your home or not, the neatness will be a great mood enhancer when you are coming home.
9. Upgrade exterior doors
Also in the vein of curb appeal, replacing an old front door can work wonders. The front of the home is the first thing you, your neighbors and prospective buyers will see. Garage doors often take up the most amount of space on the front of your home, so installing a modern glass panel or a rustic wood door will dramatically improve your home's appearance. The main driveway entrance gate also gives the first impression of how the home is going to be. Make sure it is well painted and looks great.
10. Add plants and trees
Healthy, mature trees add an average of 10 percent to a property's value, according to the USDA Forest Service. They reduce heating and cooling costs, increase privacy, soften noise, attract birds and pollinators, and create priceless memories
Q's answered:
What home improvements add the most value?

How can I increase the value of my house?

Does smart home increase home value?

Does smart home boost the value of your property?

What home improvements add most value to your home in 2022?