Billionaire Elon Musk's recent tweet about sustainable energy for the future claims everything should revolve around making technology more Eco friendly. Similarly, consider the future of your smart home!
Imagine, a home without maintenance costs produces excess free energy which can also be utilized to supply your neighboring power grid that pays you for this service, would be like investing in a smart home that paying you for your retirement as well!
Here, we give you the Top 5 reasons why must need a smart home! If you don't already know what exactly is a smart home, read on!
A smart home is a convenient home setup where appliances and devices can automatically be controlled from anywhere in the world using a mobile or other connected devices. Smart devices in a home are interconnected through the Internet, which control functions such as home security, temperature, lighting, home theater and other devices through Internet of Things (IoT) service.
Today, the homes can pretty much be programmed to wake you up with a pre-set morning routine. The automatic blinds fold up to allow natural light to wake you up, play your favorite music as an alarm, trigger a meditation routine and adjust the shower temperature for a gentle bath. The automation system can also monitor your home when your kids arrive from school, feed your pets, water the plants, clean the home, welcome you back and take care of most household chores. The possibilities are endless!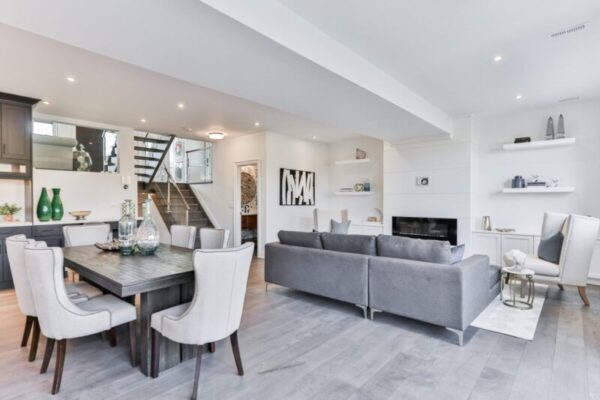 Top 5 benefits of a Smart Home
 The top priority for an efficient smart home is energy efficiency. A home that saves on your electricity and switches to more sustainable forms of energy, is a great way to start with. Using solar panels is always a good idea to provide homes with free energy from abundant natural resources.
A prime concern for any smart home is its ability to handle an advanced security system that is hack-proof. You should be able to remotely monitor your home for pet care, checking on your kids and any private space intrusions. The access to the system is through a private dedicated network.
In most stressful times, you need a home that understands your mood and calms you with ambient lighting, pre-set wake up and shut down time that can also be geo-tagged to your smartphone location, a cool atmosphere to come back home to or while catching up on your sleep.
Most people keep away from the amazing world of Smart Home automation systems because of their complexity of use. Intelligent smart home systems should be user-friendly, may it be kids or elderly. Anyone should be excited to control their smart homes through their favorite tablets or smartphone.
Distributed Entertainment
With the use of smart home speakers such as Amazon Echo, Google Home or Apple Home Pod, controlling your smart home with voice has become second nature. Apart from convenience, it offers distributed audio/video functions and controls multiple smart speakers like the Amazon Fire TV Cube coupled with Televisions wherever you move around in your smart home.
Considering the ever growing and unending Work from Home (WFH) culture, our home needs to adapt to our changing world. With challenging work cultures demanding every bit of our time, it is difficult to involve oneself in household chores and still give our 100% to earning our daily bread. With ease of use in smart home technology evolving at an extremely fast pace, soon smart homes won't be a luxury, but a basic necessity.
"The importance of having an smart home for yourself is much more relevant now than it was before!"